The Puppy Camp Philosophy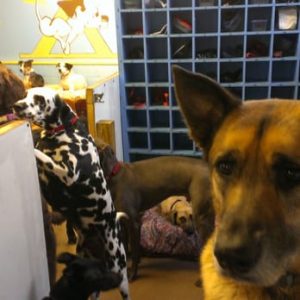 We provide exceptional care with lots of love for your four-legged family members. All of our services are personalized to meet your individual needs. We treat all of our dogs like family, because that's what they are!
At Puppy Camp, your dog will never be alone. Aside from making other furry friends, our playgroups are constantly monitored by our wonderful staff of 10 — each one being 100% dog-approved. Need help with a behavioral problem? Just ask, we're more than happy to help.
Last but not least, we live by the mantra "A tired dog is a happy dog." After a day at Puppy Camp, your much-loved pup will get the attention and exercise he or she needs to come home and spend valuable time with their #1 (that's you!).